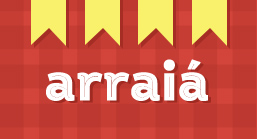 Festa Junina Party 2020 – TBA – 1pm to Midnight (Collingwood Town Hall)

Em 2020, Festa Junina no Collingwood Town Hall!
O maior evento do ano da ABRISA esta chegando! Nossa Festa Junina 2019! Quadrilha, comidas típicas, banda e muita diversão para adultos e crianças!
Festa das Crianças: 1pm até 5pm
Festa dos Adultos: 6pm até Meia Noite
ECONOMIZE ECOMPRE SEUS INGRESSOS AQUI – EXTRA DESCONTO PARA COMPRAS ANTES DO DIA TBA!  
ABRISA's largest annual event is coming! Our Festa Junina 2019!  Delicious Food, Live Music, Quadrilha and special entertainment for the kids.
Children's Party: 1pm to 5pm
Adult's Party: 6pm to Midnight
SAVE BY PRE-PURCHASING YOUR TICKETS ONLINE HERE – EXTRA DISCOUNT FOR EARLY PURCHASES – UNTIL TBA!