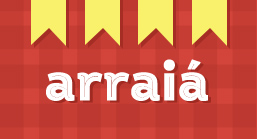 Festa Junina Party 2020 – 3 de Julho de 2021 – CANCELADA/CANCELLED


Caros Amigos,
Em primeiro lugar, gostaríamos de agradecer o seu apoio à nossa Festa Junina.
Infelizmente, devido às últimas restrições da COVID em Melbourne, limitando as reuniões internas a 10 pessoas, não temos escolha a não ser cancelar a celebração da Festa Junina deste ano.
Estaremos efetuando um reembolso total de seus ingressos comprados.
Agradecemos mais uma vez por seu apoio e esperamos vê-los no próximo ano, onde esperamos poder retomar nossa Festa Junina.
Dear Friends,
First of all, we would like to thank you for your support to our Festa Junina.
Unfortunately, due to the latest COVID Restrictions in Melbourne, limiting internal gatherings to 10 people, we have no choice but to cancel this year's Festa Junina celebration.   We will be effecting a full refund for your purchased tickets.
We thank you once again for your support and look forward to seeing you next year where we hope to be able to resume our Festa Junina.
Em 2021, Festa Junina no Collingwood Town Hall!
O maior evento do ano da ABRISA esta chegando! Nossa Festa Junina 2021! Quadrilha, comidas típicas, banda e muita diversão para adultos e crianças!
Festa das Crianças: 2pm até 5pm
Festa dos Adultos: 5:30pm até 11:30pm
IMPORTANTE: DEVIDO A RESTRIÇÕES DE COVID, ESTAMOS LIMITADOS À VENDA DE 200 BILHETES PARA A FESTA DE CRIANÇAS E 200 BILHETES PARA A FESTA DE ADULTOS.  POR FAVOR COMPLETE AS QUESTÕES NA COMPRA DO INGRESSO PARA O CONTROLE DE PESSOAS.
ABRISA's largest annual event is coming! Our Festa Junina 2021!  Delicious Food, Live Music, Quadrilha and special entertainment for the kids.
Children's Party: 2pm to 5pm
Adult's Party: 5:30pm to 11:30pm
IMPORTANT: DUE TO COVID RESTRICTIONS, WE ARE LIMITED TO SELLING 200 TICKETS TO THE CHILDREN'S PARTY AND 200 TICKETS TO THE ADULT PARTY.  PLEASE COMPLETE THE QUESTIONS DURING TICKET PURCHASE WHICH ENABLES US TO MANAGE NUMBERS.