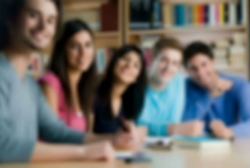 2020 Adult Portuguese Classes Now Open – New Courses!
ABRISA is pleased to announce that the 2020 Portuguese Class Calendar has now been published. 
ABRISA is also pleased to announce that we will be introducing the following additional courses to the current Portuguese School Program:
Portuguese for Travelers;
Portuguese conversation classes.
If you keen on improving your pronunciation and participate in group discussions, please do not hesitate to contact us via portclass@abrisa.org.au.
We will also be introducing other out of class/extra-curricular activities enabling you to practice your Portuguese.
We look forward to your participation in 2020!
Why ABRISA?
ABRISA has been delivering Portuguese Classes for more than 12 Years.  These Portuguese Classes are a significant source of funding to keep the ABRISA, Brazilian Association, operating. By enrolling, you are contributing to keeping this association, which aims at integrating Brazilian and Australian culture, alive!
We offer native Brazilians, experienced and dedicated teachers
We are committed to your learning, not to profit. If we do not reach the ideal minimum number of students per class, we will endeavour to offer you alternatives to continue your studies;
We offer you stronger links to the Brazilian community and our cultural events, giving you the opportunity to practice the language.