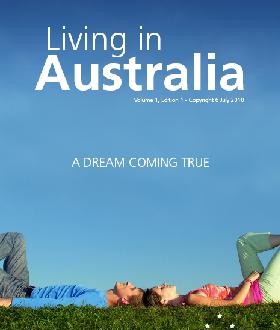 Volume 1, Edition 1, 6 Julho 2010
A ABRISA criou para interessados no processo de imigração um guia informativo.O objetivo deste guia e informar a aqueles que ainda estão no Brasil ou que acabaram de chegar dos diversos aspectos da vida local principalmente com relação a trabalho, família e rede de contatos.O guia foi criado primeiramente em inglês e dentro em breve estaremos criando a versão em português. Você pode acessar o guia aqui Living in Australia Link.  Gostou? Mande um feedback para a ABRISA (contactus@abrisa.org.au), e se nao for membro, considere ficar membro (Torne-se Membro).
ABRISA created, for those interested in the immigration process, an informative guide. The objective of this guide is to inform those who are still in Brazil or who have just arrived from various aspects of local life especially regarding work, family and network contacts. The guide was first created in English and soon we will be creating a version in Portuguese. You can access the guide hereLiving in Australia Link. Like it? Send feedback to ABRISA (contactus@abrisa.org.au), and if not a member, consider getting member (Become a Member).