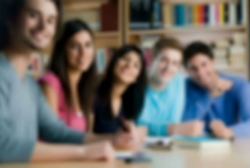 2020 New Portuguese Courses – Conversation and Travelling to Brazil!
New Programs
ABRISA is pleased to announce the availability of two new Portuguese Programs.  
These can be delivered at individual level or in groups.  As per the current Portuguese Classes program, the number of classes will depend on the number of enrolled students.
Portuguese Conversations
The program aims to focus only on conversations in a practical and entertaining way. With this you are able to practice and also gain insights in the Brazilian culture.
Travelling to Brazil – Short Course
The aim of this short course is to support travellers and families wishing to go to Brazil and have the knowledge to have basic Portuguese conversations.
Please feel free to contact us if you wish to learn more about this new program: portclass@abrisa.org.au.
Why ABRISA?
ABRISA has been delivering Portuguese Classes for more than 12 Years.  These Portuguese Classes are a significant source of funding to keep the ABRISA, Brazilian Association, operating. By enrolling, you are contributing to keeping this association, which aims at integrating Brazilian and Australian culture, alive!
We offer native Brazilians, experienced and dedicated teachers
We are committed to your learning, not to profit. If we do not reach the ideal minimum number of students per class, we will endeavour to offer you alternatives to continue your studies;
We offer you stronger links to the Brazilian community and our cultural events, giving you the opportunity to practice the language.