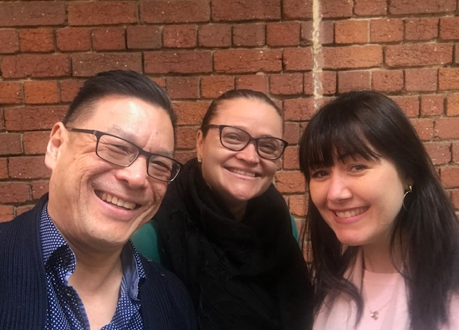 CAPA Bate-Papo Série 2018 – Ficar ou Voltar
O CAPA lhes convida para uma conversa descontraída facilitada pelos terapêutas do CAPA.
FICAR OU VOLTAR?
Os conflitos de Morar no exterior ou Voltar para casa
conversando sobres os desejos, conflitos e desafios dos intercambistas e imigrantes
Quando (favor optar por uma)
Sábado 24 Novembro 2018 as 1:45 pm – 4:30 pm  (max 30 participantes)
Quarta 05 Dezembro 2018 as 6:15 pm – 9 pm  (max 20 participantes)
Note: A portaria estará somente com atendimento até 15 min depois do início deste evento.
Caso voce não possa registrar devido ao excesso de demanda, envie o seu emails com todos os seus dados para os próximos workshops planejados para info@capaustralia.org.au
Local: Ross House – 247 Flinders Lane, Melbourne
Note: Para registrar, selecione o evento na seção de Eventos.
CAPA (Portuguese Speaking Counselling Service) invites you for a discussion about the conflicts between living in Australia or going back home.  This interactive workshop will be conducted in Portuguese and is suitable for native Portuguese speakers only.  Free entry, see event details on the right side of the page.
When? (Please select one of the events)
Saturday, 24th November 2018 from 1:45PM – 4:30PM  (max 30 participants)
Wednesday, 5th December, 2018 from 6:15PM – 9:00PM (max 20 participants)
Note: The door will only be attended to 15 mins after the start of the event.
If you are not able to register due to excessive demand, please email CAPA to learn about future events: info@capaustralia.org.au
Note: To Register, please select the event under Events.