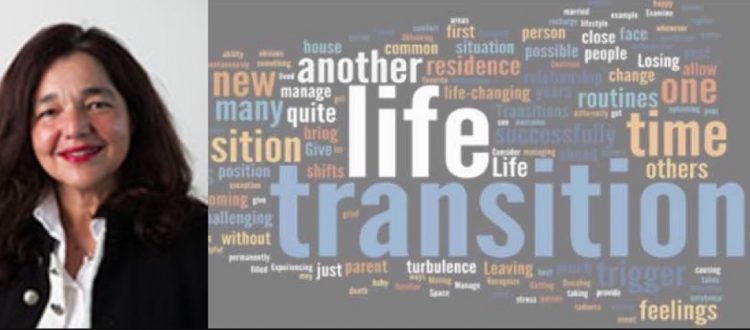 Transições
O sonho de uma vida melhor é uma das razões pelas quais a maioria dos emigrantes pioneiros deixa voluntariamente sua família e amigos na terra natal. A Austrália vem se tornando o destino favorito para muitas pessoas que procuram um lugar mais próspero e seguro para se estabelecer ou viver uma aventura em busca de crescimento e amadurecimento pessoal.
Entretanto, o sonho pode se tornar uma frustração quando falta informação, pesquisa ou planejamento. Alguns fatores-chave que podem levar a uma experiência menos satisfatória incluem a barreira linguística, o suporte financeiro, a ausência de interação social (baixo sentido de pertencimento) e, claro, a nostalgia em relação à terra natal.
Li algumas pesquisas recentes realizadas com brasileiros e uma específica sobre latino-americanos. Os resultados e as conclusões não são diferentes das minhas próprias observações nos últimos 12 anos liderando uma associação brasileira em Victoria. Apesar de todas as informações atualmente disponíveis na Internet, os potenciais imigrantes continuam a vir para a Austrália com informações e recursos limitados e, portanto, continuarão a enfrentar muitos desafios em sua jornada (seja ela curta ou longa).
A maioria das pessoas que abandonam voluntariamente os seus países tende a subestimar o nível de integração social (família e amigos considerados como um dado adquirido) quando partem.  Para aqueles que viajam por um curto período de tempo, a perda é minimizada com a expectativade uma breve reunião. Para quem se estabelece permanentemente, a jornada é bem diferente. Como indivíduo você está agora em dois mundos diferentes, e aquele que foi deixado para trás,ano após ano (apesar das visitas frequentes) vai se tornando distante à medida em que uma nova vida com uma nova família vai sendo criada na nova terra.
Como imigrante que vive na Austrália há 28 anos assistindo a grandes histórias de sucesso e outras frustradas e tristes também, sinto que é meu dever de cidadã compartilhar abertamente histórias e as informações reunidas aqui na Austrália para quem deixa o país de origem (qualquer que ele seja) puder vir bem informado e ter uma jornada de transição tranquila. Esta página é dedicada àqueles que desejam obter mais informação e desejam se conectar conosco para estabelecer uma rede de contatos que possa ajudá-los no sucesso do seu sonho de se estabelecer nesta terra distante.
Sem muito bem-vindos à Melbourne.
Autor: Alba Chliakhtine/Adaptaçã ao Portugues! Lu Pires
Mais informações: Leia mais en nossa pagina
Transitions
The dream of a better life is one of the reasons most migrant pioneers willingly leave their family and friend in their homeland. Australia is becoming a favourite destination for many people who seek a safer and prosperous place to settle or an adventure that can enhance their development.
However, the dream can be frustrated at times when important factors such as lack of information, lack of research or planning migration. Some key factors that can lead to less than satisfactory experience include language barriers, financial support, the absence of social interaction (low sense of belonging) and of course feeling quite homesick.
I have read recent surveys conducted with Brazilians and one specific on Latin Americans. The results and conclusions are no different than my own observations over the past 12 years heading the Brazilian association in Victoria.
Despite all the information currently available on the Internet, prospective migrants continue to come to Australia with limited information, resources and therefore continue to face many challenges in their journey (sometimes short, other times long).
Most people who willingly leave their countries tend to underestimate the level of social integration (family and friends taken for granted) as they leave. For those leaving for a short period of time loss is minimised with the expectation of a brief reunion. For those who settle permanently, the journey is quite different. As an individual you are now in two different worlds and the one left behind year by year (despite many frequent visits) becomes distant as a new life with family is created in this new land.
As migrant who has been in Australia for 28 years, seeing great settlement stories and frustrated and sad ones, I feel it is our duty as citizens to openly share our stories and information gathered here in Australia so those leaving their home country willingly (anywhere in the world) can come well inform and have a sources transition journey when they arrive in Australia.
This page is dedicated to those who wish to find out more information and wish to connect with us to network and find out more information that can help them to success in their dream of settling in a far-away land.
More information: Leia mais en nossa pagina
Alba Chliakhtine – Australia (Down under)