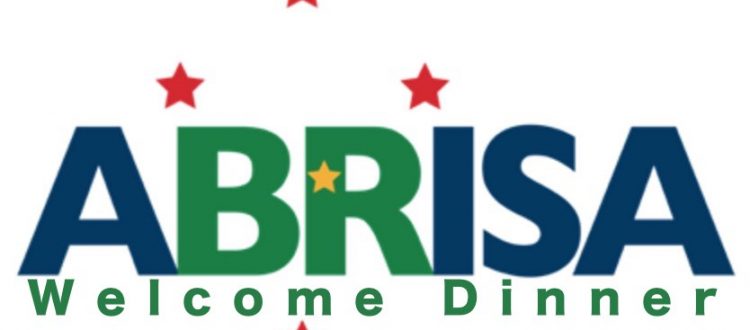 Jantar de Boas Vindas – 10 de Novembro 2018 | Welcome Dinner – 10th of November 2018
ABRISA esta lançando este novo evento (Welcome Dinner) celebrando a nossa diversidade dentro da nossa comunidade e tambem para compartilhar nossa cultura com outras comunidades.
Este evento sera um jantar, semi formal, com musica ao vivo e a participação especial do nosso DJ, Seu Jairo.
Note: Mais detalhes serão providenciados em breve.
Note: Para conseguir desconto como membro da ABRISA, precisa fazer login para efetivar sua reserva.  Isto e muito importante para fazer o catering.
ABRISA is launching this new event (Welcome Dinner) celebrating our diversity within our community and also to share our culture with other communities.
In this event, we will be providing a three-course dinner, semi formal, with live music and special participation of our DJ, Seu Jairo.
Note: To obtain ABRISA member pricess, you must  login with your membership details to reserve your spot.  This is very important for catering purposes.